August 13, 2020
The Future of 'Working From Home'
Since the onset of the pandemic, huge swathes of the workforce in financial services have migrated to working from home. At first, WFH was seen as a short-term solution to challenges posed by the pandemic, but this "new normal" has led to many positive changes in the way companies operate and will likely result in permanent changes to the workforce going forward.
Now, as companies look to the future, they are using key lessons to shape their long-term strategies and adapt to rapidly changing conditions. The evolution includes transitioning to a hybrid workforce model, optimizing the remote model and increasing agility and flexibility within business continuity frameworks, according to data from Auriemma Roundtables' Card Collections and Card Customer Service groups.
Remote work is here to stay – even after COVID-19.
Attitudes toward remote work have changed dramatically in just a matter of months, thanks to productivity gains and favorable performance. As a result, many companies plan to transition to a hybrid operating model after the pandemic. While the population of remote Collections agents was in the single digits before the pandemic, up to 60 percent of agents will remain permanently remote in the future, according to Auriemma Roundtables data.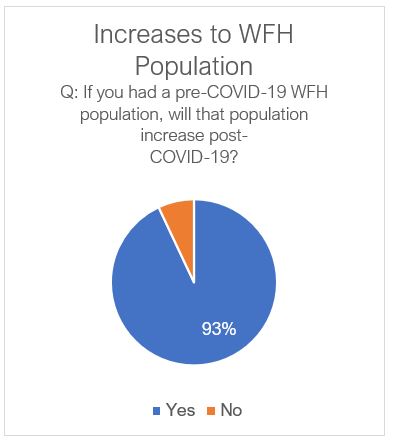 Companies will need to evolve the remote model to support continuity of work and employee success.
The future of remote work will include setups that more closely mirror the onsite work environment and benefit from new technology solutions to ensure continuity of work.
Internet quality will be of paramount importance. As companies roll out minimum internet requirements, they are also issuing stipends to employees to cover the cost of upgraded home Wi-Fi plans.
Other technology improvements and support include:
Increasing employee comfort and productivity levels by issuing full equipment bundles, including monitors, keyboards, and telephones, in partnership with IT teams.
Piloting Virtual Desktop Infrastructure (VDI) technology that maintains connectivity by switching from WiFi to cellular network coverage.
Issuing stipends to employees in certain job classifications to cover the cost of home WiFi.
Repurposing teams that supported the initial transition to WFH to focus on the path forward, including long-term technology needs.
Remote workforce oversight will also increase via live call and desktop monitoring, periodic home visits, and reviews of VPN usage. Data security protocols will include systems protections around non-public personal information (NPI) and internal fraud.
Long-term business continuity risk will demand greater agility and flexibility. 
At the height of COVID-19, contact centers re-shored as much as 30 percent of volume to offset international site outages, according to Auriemma Roundtables data. Now, companies are contemplating long-term changes to the mix of onshore vs. offshore volume and creating contingency plans to prepare for a resurgence of COVID-19. Such plans may entail re-shoring vendors, lining up new vendors to quickly take over in each geographic area, and repurposing internal resources/agents from other servicing centers.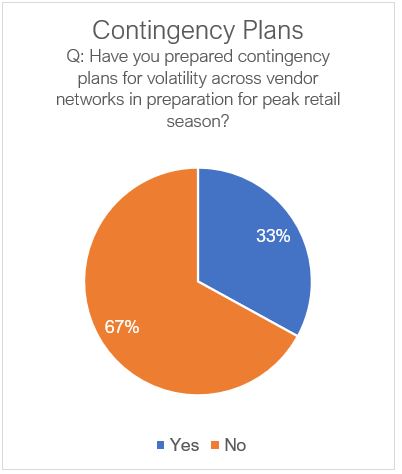 Other strategies to offset business continuity risk include:
Re-skilling employees to create more flexibility (for example, training dialer administrators to take on incremental responsibilities, such as troubleshooting remote access issues).
Applying Agile approaches to accelerate implementation of new technology solutions.
Mobilizing transition and RTO working groups tasked with defining the "new normal," including future bandwidth and equipment needs.
About Auriemma Roundtables
Auriemma Roundtables give leading companies access to the right people and data to help them optimize their business practices, maximize efficiency and navigate complexity. The result for members? Solutions that work for them, measurable ROI and a roadmap for the future.
For more information on Auriemma Roundtables' Collections Roundtables, contact Ed Falco. For more information on Auriemma Roundtables' Customer Service Roundtables, contact Kathy Castle.